Size & Other Options are Not Working on Some Products
Our techs are working on fixing the issue, but until fixed, please let us know which option you want in comments when checking out if the item does not show the option choice.
Article Search
Articles meeting the search criteria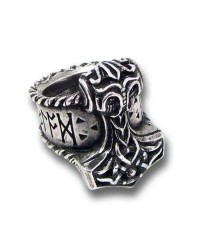 Cleaning Pewter
Our gorgeous Alchemy Gothic jewelry pieces are fine English pewter and we are often asked how to clean pieces that may become dull or dirty. Here are some things we have found that work. First, remember pewter does not tarnish like silver will, but pewter will develop a dark patina that can look dull and dingy over time. Unlike silver where your body chemisty can help keep pieces you wear often clean, frequent wearing of pewter will often make it dull faster. While this patina can add to the beauty and value of the piece, many people would prefer to clean it off and make your pewter j..
Showing 1 to 1 of 1 (1 Pages)